In this guide:
Welcome to our Help Center!
Not sure how to use it? Here is an overview of the main features:

1. Search
Use the search bar to find relevant content in our Knowledge Base, search through announcements, updates and Product Guides we publish on our Help Center
2. Submit a request 
Contact our Support team by submitting a request - we will get back to you quickly!
We highly recommend that you Sign in when using our Help Centre first, so you can see all your open tickets conveniently in one place.
You can contact our Support by clicking on the Submit a request option in the top right corner:
You will be asked to choose which team (Product) you would like to contact.
Please choose Aize Support for all products apart from Akims and Coabis:

Follow the steps in the request form to provide us with relevant details regarding your request.
We love details!
The more information you share with our support team, the easier it will be for us to provide you with relevant solutions. Add screenshots and steps to reproduce your issue if you can!
You will receive an email with a summary of your request once you open a ticket with our Support team.
You can follow-up on your requests by replying in the email thread.
See an overview of all your tickets
You can also see an overview of all your tickets and follow up on them in the Requests section after signing in: 
 Click on your name in the top right corner (if you are nor signed in, you will see the Sign in option instead)
Select Requests from the drop down menu
Select My requests section 
3. Sign in
Sign in to our Help Center to have a better overview of all your requests in one place and get access to articles that are only available to our signed-in customers.
The sign in option is connected to your access to other Aize Products, so you don't need an additional sign in method to log in to our Help Center! See an article about sign in options here.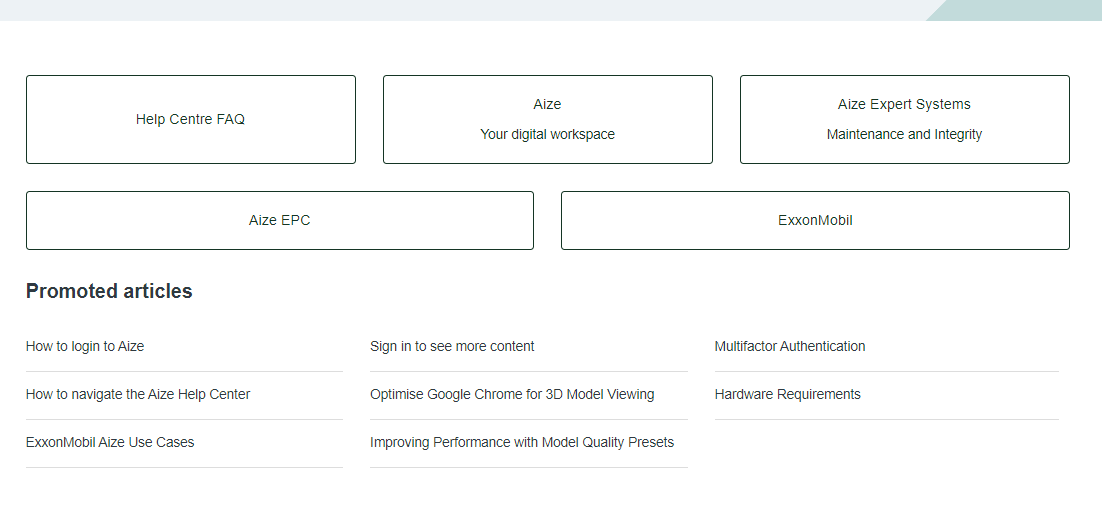 Knowledge Base, FAQ and Announcements
You can browse through the various sections of our Help Center to find relevant articles for the Aize product you're using. There is a lot of content coming soon!
Promoted articles
See the Promoted articles section for the articles we think could be really useful for you.